Sky Tv

Off Street Parking

Free Wifi
It called the winter-less north for a reason.
---
Posted by Website Admin on
---
2016 Autumn, has melting records for being the hottest climate since 1938 and we are expecting the trend to continue through the winter.
Already middle of June and we are still sitting out in the sun with our kiwi-attire on; Jandals, T-Shirts, and shorts. Here in the Bay of Islands, there is no need for rugging up like the rest of the country, as we have the sun streaming in, enough to make it feel like summer.
Today may be the shortest day of the year, but we can make the most of it with the weather being so nice for all the activities here in the Bay of Islands.
18°C today, which is hotter than Britain in the middle of their summer. We have made a little list of things that you can do in the Bay of Islands over Winter
1. Fishing- We have plenty of fishing charters here in the Bay of Islands to choose from. Start the day off early, and head out to sea around 7am to catch the beautiful sunrise as it peaks over Russell. The sea is quieter in winter and very peaceful.
2. Golf- The Waitangi golf course is just around the corner from Outrigger Motel. Go and see the spectacular sea views up there for yourself. Views that beyond Russell. All golfer at any level are welcome.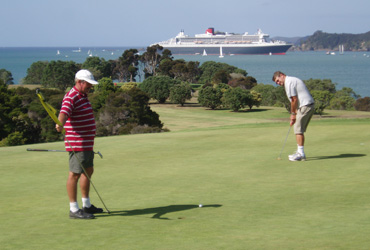 3. Waitangi Treat grounds and the New Museum- Come and see where New Zealand's history began. With a newly constructed museum, we have plenty of artifacts that only a few have seen. Come and check it out and have a tour around the grounds with some of the local tour guides.
4. Bike tracks- Now that it is winter, the bike tracks are not over populated so you are able to 'shred' through the Haruru forest in peace.
5. Tour boats and buses- We have an array of tours to choose from in winter that you can take part in with not having to walk for more than 50 steps out of Outrigger Motel. We will help you book a tour that suits you and will wave you goodbye as you enter a day of history, sight-seeing and fun.
6. Wine tours- What better way to spend winter than with a wine tour. We have over 10 wine vineyards here in the Bay of Islands to choose from, just a matter of picking one that suits you. Alternatively, the Bay of Islands 'its' festival is in October. This is a wine and food festival that has been held for the past 4 years in the heart of Paihia. We are expecting it to the best one yet in 2016 as we are welcoming New Zealand band, Dragon performing to the festival goers.
7. Forest walks- No hustle and bustle in the tracks in this time of the year. You are able to walk the variety of forest tracks we have here in the Bay of Islands without seeing anybody. What better way to become mindfulness in your thinking and breathing than being one on one with mother nature. Our favorite walk here at the Outrigger Motel is the Hararuru forest walk. We will personally drop you to the Hararuru forest waterfall, where from there it is only a 30 min walk back to the township. You will see the magnificent waterfall, many native and endangered birds and the best part is you will have it all to yourself.
8. Dine in the sun- We have many restaurants and cafes in Paihia that are situated right on the waterfront. Having them right there, allows you to be able to bathe in the sun, whilst drinking your well-deserved coffee or wine. Here at Outrigger Motel, we will give our honest opinions on where we think is the best place for you to eat.
9. Beach walks- Now that it is winter, not many people are located on the beach. This now allows us to walk peacefully down the beach, breath in the fresh sea air and reminisce on how blessed we are to be in the warm, sunny, beautiful Bay of islands.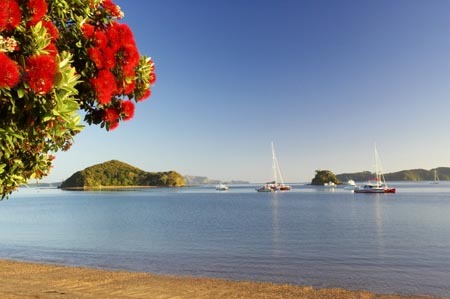 10. Eat ice cream!!- Just because… why not?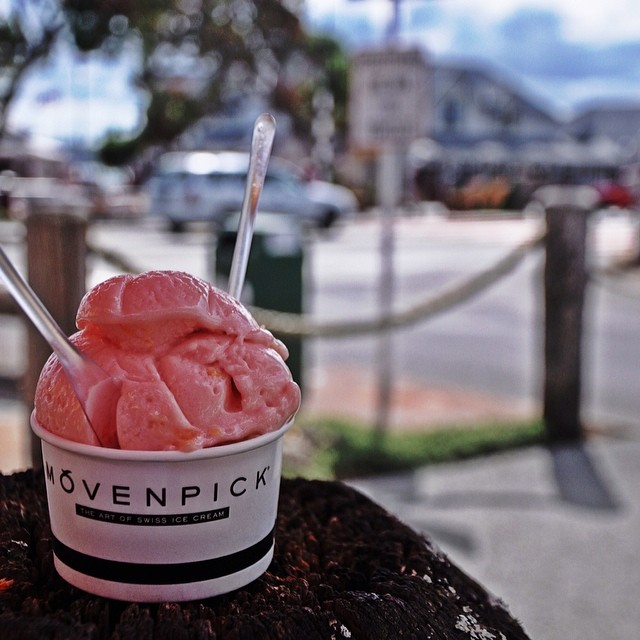 Here at Outrigger Motel, we welcome all our guest from all over the globe and it is our goal to make their stay the best it can be.
If you start getting the 'winter blue' relocate yourself to the 'Winter-less North' for a weekend get away to boost yourself for the cold months a head.