Sky Tv

Off Street Parking

Free Wifi
Feel as welcome as a local!
---
Posted by Website Admin on
---
Why we love the Bay of Islands and Northland and we'd love you to feel the love too!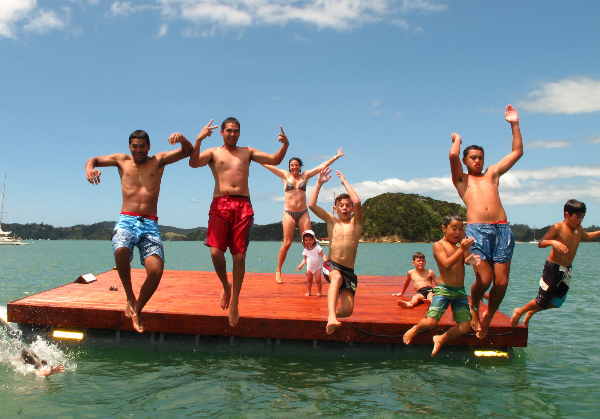 Because you can walk down the road in your bare feet and relaxed clothing or go to the bar in you jandals. Everyone waves and says hello even if you don't know them very well. Everyone looks out for everyone's children. I call that community!
Our amazing little town has gone through some trying times like a lot of small townships in NZ and the world over the years but we love this place and the resilient and very hard working community that punches above it's weight to get on the world stage.
What makes the Bay of Islands special? It's the people who say hello and always have smiles on their faces as they walk down the street who say hello to strangers and visitors alike. It's the simple little things and our most amazing nature aquatic play ground that we all cherish and want to protect for future generations. Plus our beautiful native bush that surrounds the area, that again locals and environment experts are doing their utmost to protect and preserve.
No matter what sort of day you have had you, just walk down the waterfront and wonder at the beauty of our area and feel very blessed we live in this beautiful environment. Everyday is amazing!
In our line of hospitality work with unsociable hours, a great night out is fish n chips on the beach with your favourite person, a good glass of local wine and the most amazing scenery. The dog comes too and our guests love her as they are usually missing their own pets back home.
When we get out, we like to go to a few of our favs like Waterfront Café with Kelly is always welcoming and gives us fantastic service with her local style. If we want to feel like we are in Europe or somewhere resorty, we hit Alongside and feel like we are in a completely different world with its luxurious lounger and amazing flavours and wines. Right next door is 35 Degrees South for it's local flavours. Sue, Mary and team at "Only Seafood" Restaurant is always a firm favourite for all the seafood lovers! Newly opened Charlottes Kitchen is proving a hit with it's contemporary social dining. And the family get together choice is Legends with Clint and Sasha run along with their family a great restaurant with a real family welcome and good comforting food.
We hope our guests get "the local feeling" too and we love if they get the time to wake a bit earlier and walk up past the Waitangi Treaty Grounds, up near the golf course and take in the panorama as the sun is bursting through. They come back so refreshed, relaxed and the most amazing smile on their face. You know they have got the local feeling!
I will sprout on some more in another blog and mention some other local finds that we adore. Ooh did I mention Suma Suma where I've just purchased a dress that makes me feel like I'm in my twenties again!!
Have a great day in the Bay!