Sky Tv

Off Street Parking

Free Wifi
Christmas Parades and Friday Night Markets
---
Posted by Website Admin on
---
December in Paihia brings our annual Business Paihia's Christmas Parade Extravaganza! For a small community,we really know how to turn it on and again this year the floats were worthy of a far bigger population than our small village. Months of planning go into some of more amazing floats and there are those of us that just join in for the fun of it!
Makeup ran and a papier-mache Death Star threatened to dissolve but otherwise Friday afternoon's rain did little to dampen Paihia's Christmas parade, famous for having some of Northland's most extravagant floats. This year's theme was 'a town full of superheroes'. The town was indeed over-run by Supermen, Spidermen and Mutant Ninja Turtles, but there were also more Supermums, firefighters, Maori demi-gods, eco-warriors, Princess Elsas and Jedi knights than Santa could shake a stick at. Where in the world do you get a school principle to agree to be hoisted air borne for several hours all in the name of celebrating Christmas for our community.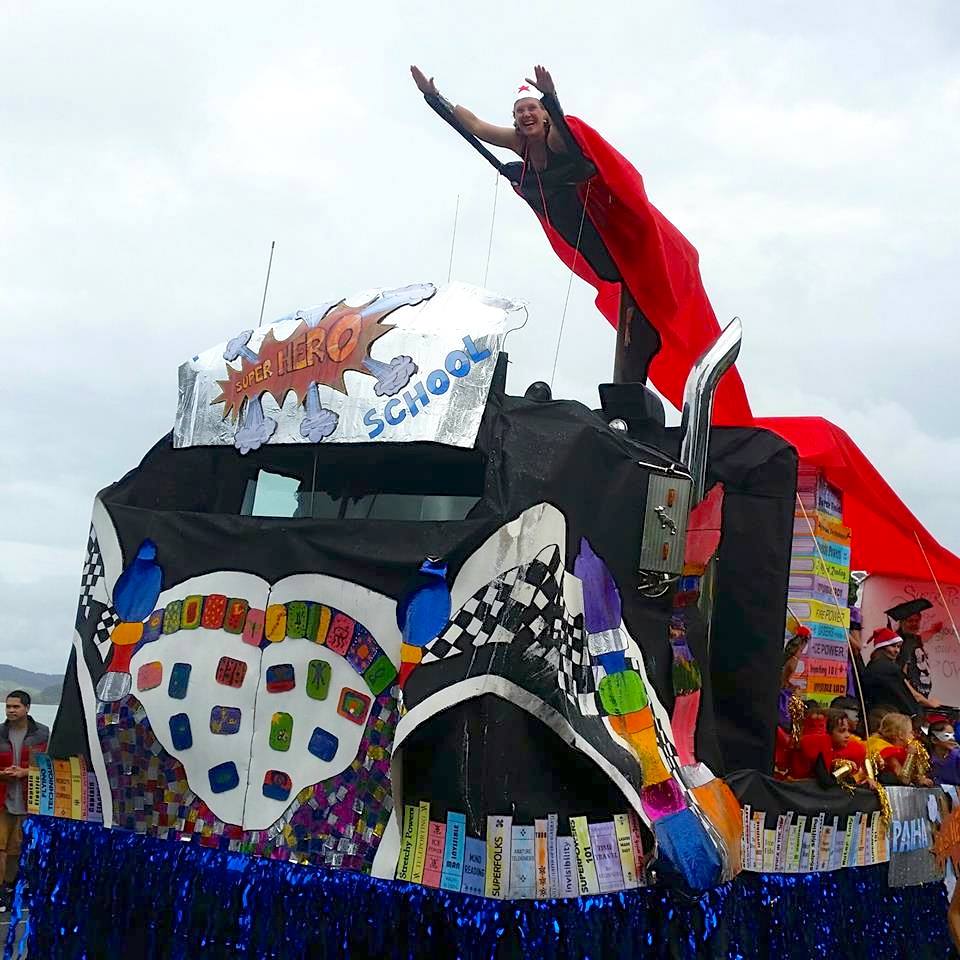 AND MORE EXCITING NEWS - What was the old Mall in town is now....a revamped/upcycled new exciting social place which is now rebranded at PAIHIA LANES!!!
After the Christmas parade had it's winners congratulated, and the children had their share of more lollies as Santa made his farewells till Xmas Eve; Paihia celebrated at the opening of "Paihia Lanes"! and the inaugural Friday Night Food Markets. What a success , with many stall holders selling out of their delicious and most satisfying tasty tidbits. Great value for the family and a relaxed atmosphere for every generation all enjoying each others company. The markets are to be a regular Friday night feature and we hope to see people from afar get off work and coming to the market for a relaxed fun atmosphere with the most delicious food ever!!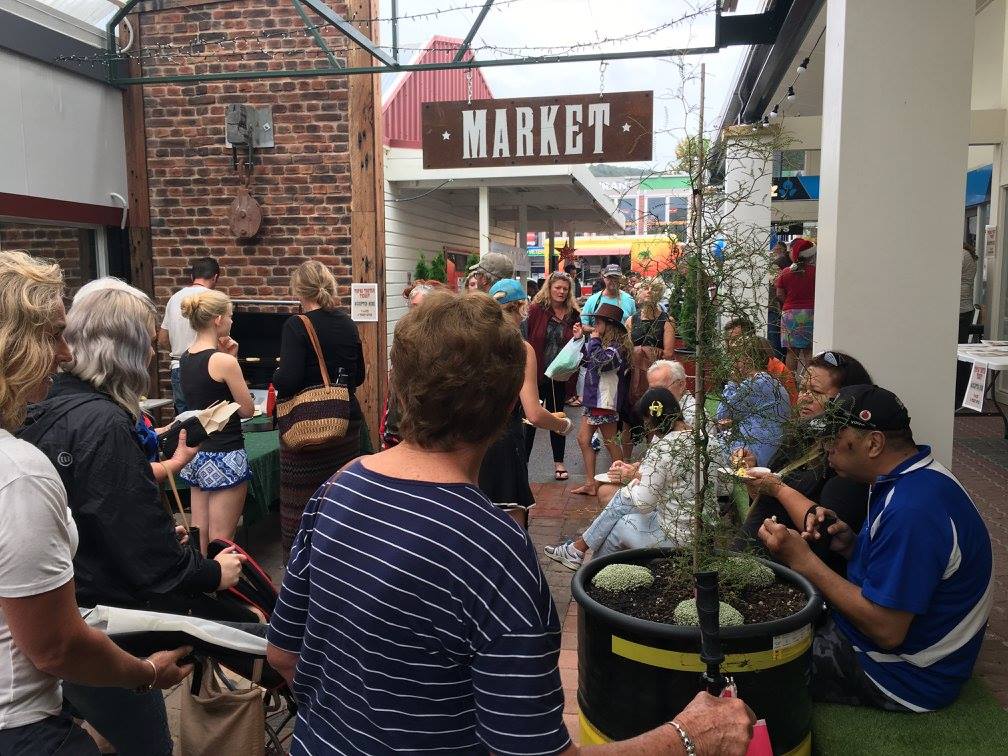 The Friday Night Street-Food Market in the Paihia Lanes was fantastic! Full of fun, entertainment and delicious delights. Make it a Friday night regular. See you there!