Sky Tv

Off Street Parking

Free Wifi
Waitangi Mountain Bike park
---
Posted by Website Admin on
---
Work has begun on the Waitangi Mountain bike Park in the Waitangi Forest in the Bay of Islands. This track will have a Silver Star rating on completion with an amazing gradient and fantastic views for visitors and the community to enjoy together. Paihia is just 3km from Waitangi and the Mountain Bike Park so Outrigger Motel makes for perfect location! This track will cater for all ages, groups, couples and events. The project is the enterprise and pride and joy of locals Tiffany and Robin under the guidance of Focus Paihia, who are very excited to now have the first turf turned.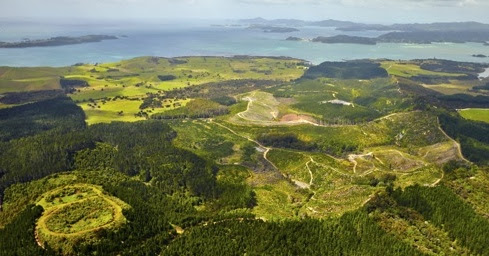 On Monday 12 October Deputy Mayor Tania McInnes, members of the Focus paihia Board, DOC and the Waitangi Mountain Bike Park team gathered to welcome members of the Southstar Trails team. It was a momentous and moving occasion as all groups spoke about the project in respect of their connection to it.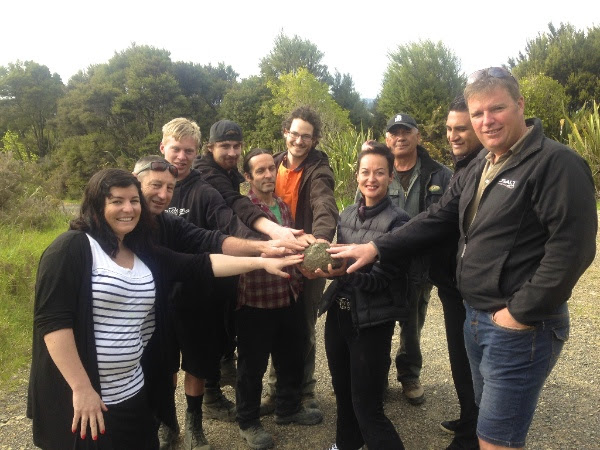 Ngati Kawa Taituha offered karakia with a stone from the whenua which became the central focus throughout the blessing. In Māori culture it is referred to as a Mauri Stone, it is a talisman similar to a good luck charm. The power of the karakia and the collective thoughts that those gathered shared that day, is now stored within the heart of it, and it will radiate a healing energy bringing positive vibrations and safety to all who come within its sphere of influence. It is to be treated with respect, treated like you would a great ancestor that you revere, it has a life force and is now fully alive and conscious. Tiff Holland was given the special responsibility of protecting the Mauri Stone/life force of the Waitangi Mountain Bike Park Project. It is now somewhere safe, located where it will be able to perform its kaitiakitanga or guardianship role. More that just a stone, it's a magical and mystical Mauri Stone which carries ancient spiritual values, HE TAONGA TUKU IHO.

A significant moment, respectively shared. Exciting times alright.Then the diggers rolled up the hill... Yahoooooooo...